Speakers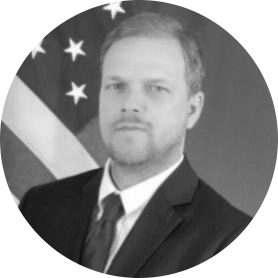 Gerald Caron
CIO
International Trade Organization
Read More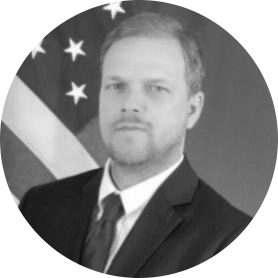 Gerald Caron
CIO
International Trade Organization
Mr. Caron is a member of the Senior Executive Service (SES) and is Chief Information Officer / Assistant Inspector General of Information Technology for the Office of the Inspector General (OIG) at the Department of Health and Human Services (HHS) as of May 2021.
Previously he has served as the Director of Enterprise Network Management (ENM) within the Directorate of Operations in the Bureau of Information Resource Management (IRM) since June 2016. Currently Mr. Caron is on detail at Health and Human Services (HHS) Office of the Inspector General (OIG) serving as Acting Chief Information Officer (CIO).
Mr. Caron has over 24 years of information technology (IT) experience. He began his career in the US Army working in hands-on technical positions serving for 7 years as a Programmer and Administrator. Mr. Caron then spent 2 years as a contractor with the federal government, where he acquired more refined technical skills and a more detailed understanding of IT operations. He joined the federal government at the Department of State (DOS) in 2003 as a Systems Administrator. He has held multiple positions at the DOS, moving from managing small technical groups leading up to Director for ENM.
One of his most significant accomplishments was acting as the technical liaison during a major cyber security event at the Department. His leadership allowed the Department to resolve the incident as quickly and effectively as possible with minimal impact to the mission.
As the Director of ENM, Mr. Caron was personally responsible for the leadership of the largest office within the IRM bureau. This included managing the financial portfolio of over $200 million and prioritization of work across a wide range of disciplines. In this role he was responsible for the network and authentication infrastructure for the Department, led the re-engineering of the Department's primary Identity and Access Management solution, formed teams to address key security efforts needed to mitigate future potential cybersecurity attacks through collaborative efforts, led the redesign of the Department's Active Directory significantly improving security and responsible for the engineering and management of all the Department's global network infrastructure and perimeter security infrastructure.
Mr. Caron is a co-chair on the CIO's Innovation Counsel for Zero Trust as well as co-chair for ATARC.org Zero Trust Working Group. He previously chaired ATARC.org Trusted Internet Connection (TIC) 3.0 Working Group which resulted in 8 vendor proof of concepts being delivered to government participants.
Mr. Caron received his associate degree (Magna Cum Laude) in Computer Information Systems, Network Administration from the Northern Virginia Community College. At the Department of State, he also has received training in Executive Potential Program from the USDA Graduate School in 2009 and Advanced Leadership Skills in 2014. He received his certification in May 2020 as a Forrester Zero Trust - Strategist (ZTX-S) and received his Federal IT Security Manager Certification (FITSP-M) in 2017. Mr. Caron has received seven individual awards for his exceptional service since 2004,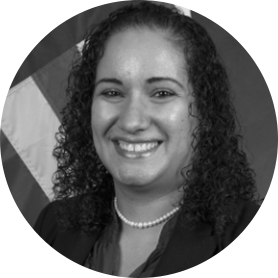 Marisol Cruz Cain
Director, Information Technology and Cybersecurity
GAO
Read More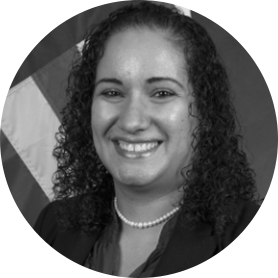 Marisol Cruz Cain
Director, Information Technology and Cybersecurity
GAO
Marisol Cruz Cain is a Director in GAO's Information and Cybersecurity team. She oversees work on federal cybersecurity and privacy issues, including the National Cybersecurity Strategy and specific agencies' ability to protect privacy, sensitive data, and the computing infrastructure. In addition, she is a Diversity Champion participating in efforts to increase diversity at GAO and facilitating multiple Diversity, Equity, and Inclusion courses.
Marisol joined GAO in 2005. Over her career, she has led audits on government-wide cybersecurity, privacy, and information management issues, including reviews of agency use of Login.gov, efficiency of federal privacy programs, the implementation of cybersecurity risk management practices, threat information sharing within critical information protection sectors, and the transition to electronic records. She has also led reviews of cybersecurity and IT management/operations at specific agencies, including the Cybersecurity and Infrastructure Security Agency, Department of Homeland Security, Centers for Medicare & Medicaid Services, and Federal Student Aid.
Marisol graduated from Rensselaer Polytechnic Institute with a bachelor's degree in electrical engineering, University at Albany with a master's degree in public administration concentrating in information policy, and University of Maryland University College with a master's in information assurance. Marisol also holds many professional certifications, including the Certified Information Systems Security Professional (CISSP), Certified Information Privacy Professional/United States (CIPP/US), CIPP/G, and Chief Information Officer (CIO) Certificate.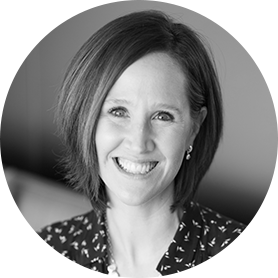 Leah McGrath
Executive Director
StateRAMP
Read More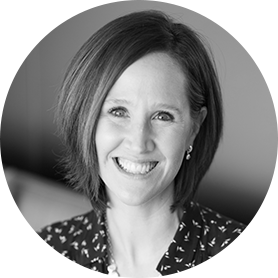 Leah McGrath
Executive Director
StateRAMP
Leah McGrath serves as Executive Director for StateRAMP, a national non-profit advancing cyber security for State & Local Government. McGrath dedicated more than 1,000 hours in 2020 working alongside Steering Committee members to develop StateRAMP's governance and policy framework. Ms. McGrath was recognized for her work with StateRAMP in 2023, when she was named a Government Technology Top 25 Doers, Dreamers and Drivers. Prior to her work with StateRAMP, McGrath held leadership positions in both the public and private sector, including serving as the first deputy mayor of the City of Fishers, Indiana from 2015 - 2019. During her tenure, the City of Fishers transformed from a town into a smart, vibrant, entrepreneurial city and was named in 2017 the #1 Best Place to Live in America by Money Magazine. In her role, she helped lead modernization efforts and spearheaded city-wide efforts to develop its first long-range comprehensive plan. McGrath's 20+-year career has been focused on working to improve government outcomes at the state and local level, helping shepherd government into the digital age, securely and effectively, for the citizens it serves. McGrath is a graduate of Purdue University and resides in Fishers, Indiana with her husband and three sons.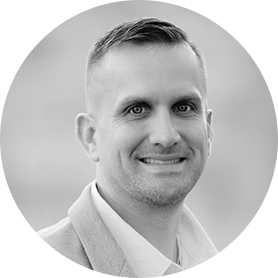 Ken Myers
Director, Identity Assurance and Trusted Access Division, Office of Information Integrity and Access, Office of Governmentwide Policy
GSA
Read More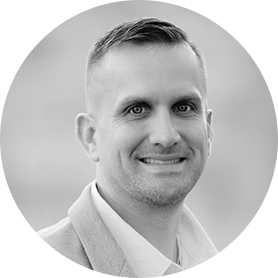 Ken Myers
Director, Identity Assurance and Trusted Access Division, Office of Information Integrity and Access, Office of Governmentwide Policy
GSA
Dr. Kenneth Myers is the Director of the Identity Assurance and Trusted Access Division with the General Services Administration Office of Government-wide Policy. He advises and coordinates government-wide digital identity policies and collaborates with federal executive branch agencies on implementation guidance. As an identity professional, he has experience working with various public and private organizations on digital identity, PKI, security management, and governance challenges. He is a former active duty Marine and a Marymount University Doctorate of Science in Cybersecurity graduate, where he researched identity and access management competencies and workforce planning.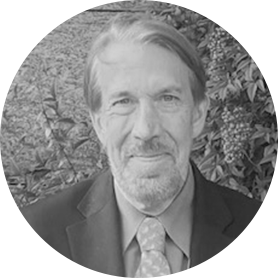 Chris Painter
Associate Fellow, International Security Programme
Chatham House
Read More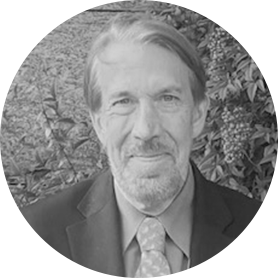 Chris Painter
Associate Fellow, International Security Programme
Chatham House
Chris Painter is a globally recognized leader and expert on cybersecurity and cyber policy, Cyber Diplomacy and combatting cybercrime. He has been on the vanguard of U.S. and international cyber issues for over thirty years—first as a prosecutor of some of the most high-profile cybercrime cases in the country and then as a senior official at the Department of Justice, FBI, the National Security Council and finally the State Department.
In his most recent government role as the nation's top cyber diplomat, Mr. Painter coordinated and led the United States' diplomatic efforts to advance an open, interoperable, secure and reliable Internet and information infrastructure. The pioneering office that Mr. Painter established — the Office of the Coordinator for Cyber Issues — was the first high-level position and office dedicated to advancing the diplomatic aspects of cyber issues ranging from national security to human rights matters.
Prior to joining the State Department, Mr. Painter served in the White House as Senior Director for Cyber Policy in the National Security Council. He was a senior member of the team that conducted the President's Cyberspace Policy Review in 2009 and subsequently helped create and then structure a new directorate in the National Security Council devoted to these issues.
Among other things, Mr. Painter is currently the President of the Global Forum on Cyber Expertise Foundation, serves on the Board of the Center for Internet Security, is a non-resident Senior Advisor at the CSIS, an Associate Fellow at Chatham House, and is on the Public Sector Advisory Board for Palo Alto Networks. He was also a co-chair of the Ransomware Task Force and a Commissioner on the Global Commission on the Stability of Cyberspace.
Mr. Painter was named the Bartels World Affairs Fellow by Cornell University for 2017-2018, received The Order of the Rising Sun from the Government of Japan for promoting U.S-Japan cyber cooperation in 2018 and received the Order of Terra Mariana from the President of Estonia in 2020 for promoting cyber cooperation. He is also the recipient of the RSA Award for Excellence in the Field of Public Policy (2016), the Attorney General's Award for Exceptional Service, and the Intelligence Community Legal Award (2008). He is a graduate of Stanford Law School and Cornell University and clerked for US Circuit Judge Betty Fletcher.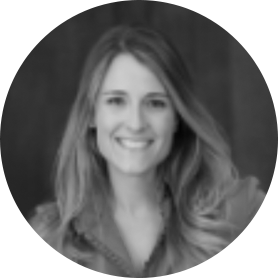 Kate Stowe
Defense Engagement Lead
DIU
Read More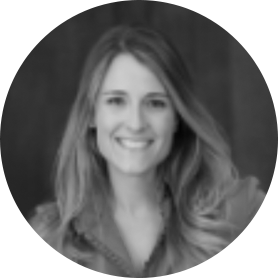 Kate Stowe
Defense Engagement Lead
DIU
Kate is a full time Reservist serving as the Cyber Defense Engagement Lead responsible for helping the DoD find ways to rapidly procure non-traditional commercial technology and build partnerships for transition. Located in the Boston DIU office she supports the growing Defense Innovation Ecosystem in the New England area.
Additionally, Kate serves as an Individual Mobilization Augmentee (IMA) within the Deputy Assistant Secretary for Science, Technology and Engineering, Office of the Assistant Secretary of the Air Force for Acquisition and Logistics, Washington D.C.
Lt Col Kate Stowe is an ROTC graduate from the University of Minnesota with a degree in Business Management. She is a senior acquisition officer with experience in rapid integration and test, system development, and capability fielding. During her first four years in the Air Force Lt Col Stowe served as an F-16 Maintenance Officer at Luke Air Force Base, Arizona and deployed to Balad, Iraq to lead the 332nd Aircraft Maintenance Unit in support of Operation Iraqi Freedom. From there she served in multiple Acquisition and Program Manager positions serving the Joint STARS, Global ASNT, CSEL, and Joint STAR Recapitalization Program Offices. Lt Col Stowe joined the Air Force Reserve in 2010. From 2017 through 2021 she, again, served on Active Duty supporting the Kill Chain Integration Branch, Special Programs Division, Hanscom AFB.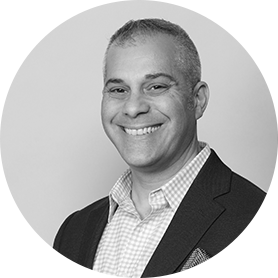 Jonathan Alboum
Federal CTO
ServiceNow
Read More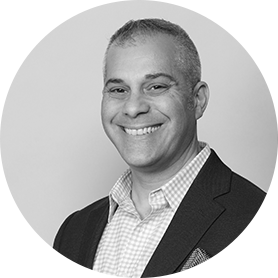 Jonathan Alboum
Federal CTO
ServiceNow
Jonathan Alboum is the Federal CTO at ServiceNow. In this role, Jonathan works with federal agencies to deliver digital workflows that create great experiences and unlock productivity. Before joining ServiceNow, Jonathan held a variety of senior executive positions in the federal government. His federal government tenure includes serving as the Chief Information Officer for the U.S. Department of Agriculture, where he led the development of USDA's IT Modernization strategy, including Cloud computing, network modernization, and enhanced information security protections for a $3 billion annual technology spend. In addition, he served as a leader in USDA's Acquisition community, supporting the oversight, assessment, and strategic planning of an acquisition portfolio of more than 70,000 awards, worth $6 billion annually. Jonathan also worked at GSA as the Associate CIO for Enterprise Governance and Planning and led the creation of GSA's consolidated IT organization. He began his federal career at the USDA Food and Nutrition Service (FNS), where he served as Deputy CIO and CIO. Before joining government, he worked in management consulting. Jonathan holds a MS in the Management of Information Technology from the University of Virginia's McIntire School of Commerce and a BS in Systems Engineering from the University of Virginia's School of Engineering and Applied Science.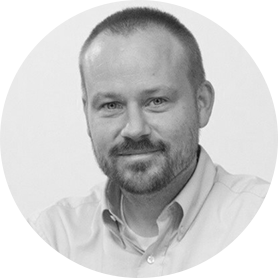 Rob Larkin
Senior Solution Architect
Veracode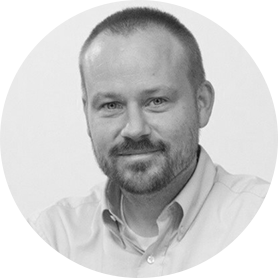 Rob Larkin
Senior Solution Architect
Veracode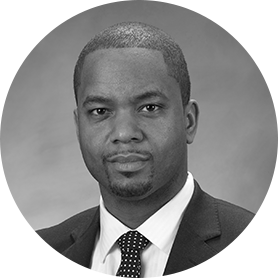 Jesse Peoples
Chief Security Architect
Leidos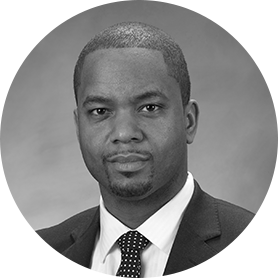 Jesse Peoples
Chief Security Architect
Leidos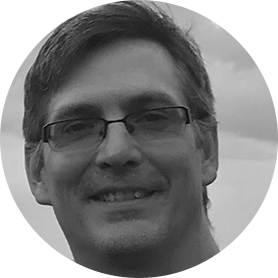 Ben Prime
Sr. Advisory Solution Architect Security
ServiceNow
Read More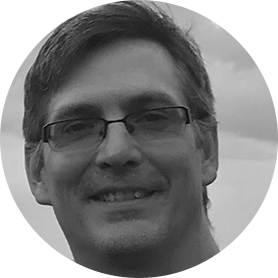 Ben Prime
Sr. Advisory Solution Architect Security
ServiceNow
Ben Prime spent over a decade as a Certified Ethical Hacker (CEH), penetration tester, compliance auditor, Cyber Security Analyst, Technical Account Manager, and cyber regulations contributing author (NRC RG 5.71). He spent most of this time, as a contractor, across multiple major government programs such as SPAWAR, CDM, RMF, AKO, ACAS and HBSS. In the most recent decade, his primary focus has been supporting the Federal Government in their cyber journey, architecture and transformation, across the mission and enterprise.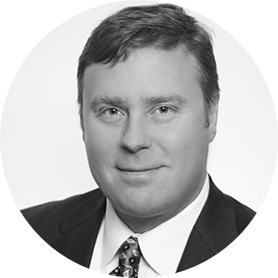 Robert Rhame
Head of Market Intelligence
Veracode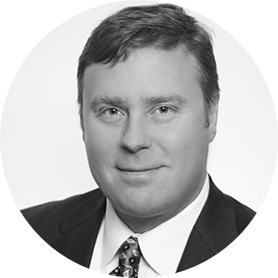 Robert Rhame
Head of Market Intelligence
Veracode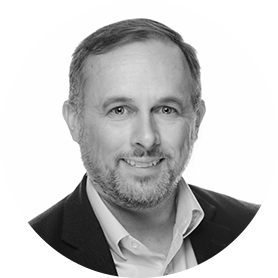 David Thurmond
Principal Investigator, Zero Trust
Leidos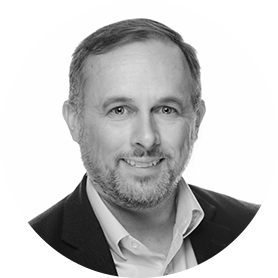 David Thurmond
Principal Investigator, Zero Trust
Leidos